Excellent reliability.
we are regularly provided with evidence that we at ELSCHUKOM are maintaining the highest standards of quality. efficient processes are also important to our clients. not only does this ensure that orders can be filled quickly, but also that production costs can be optimised. periodic external audits attest to our long-term investments and the high demands we place on ourselves.
The highest standards of quality.
our quality management is regularly certified to iso 9001 by the tüv. we have been subjecting ourselves to these external audits since 1996 in order to obtain feedback about our processes, and also to supply our clients with proof of our commitment to quality.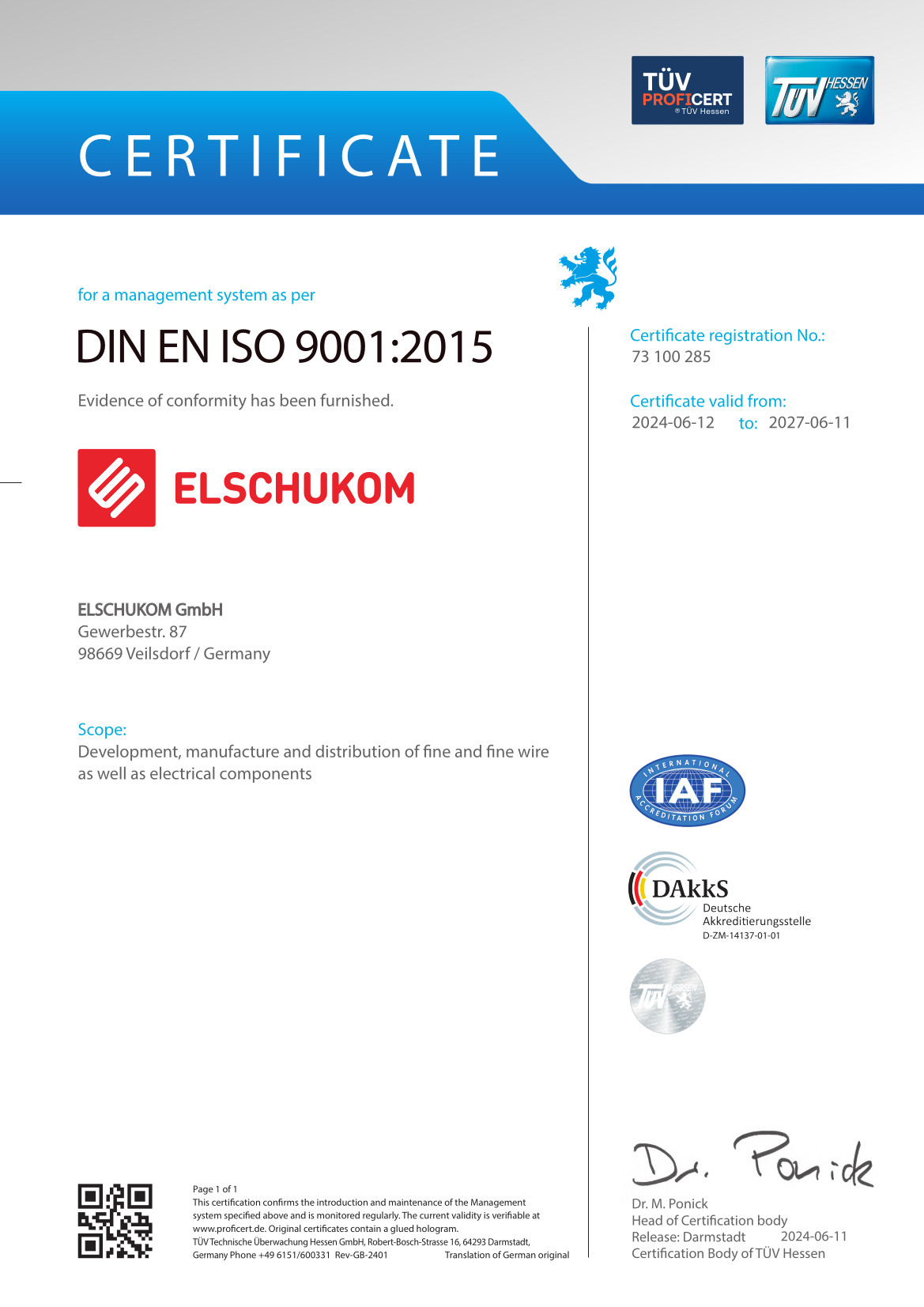 Safety around the clock.
all of our products are reach- and rohs-compliant and are inspected regularly. at ELSCHUKOM, we even go one step further: we have created an environmental management system which not only ensures that we meet our legal obligations, but also realises important environmental objectives and meets our ecological responsibilities.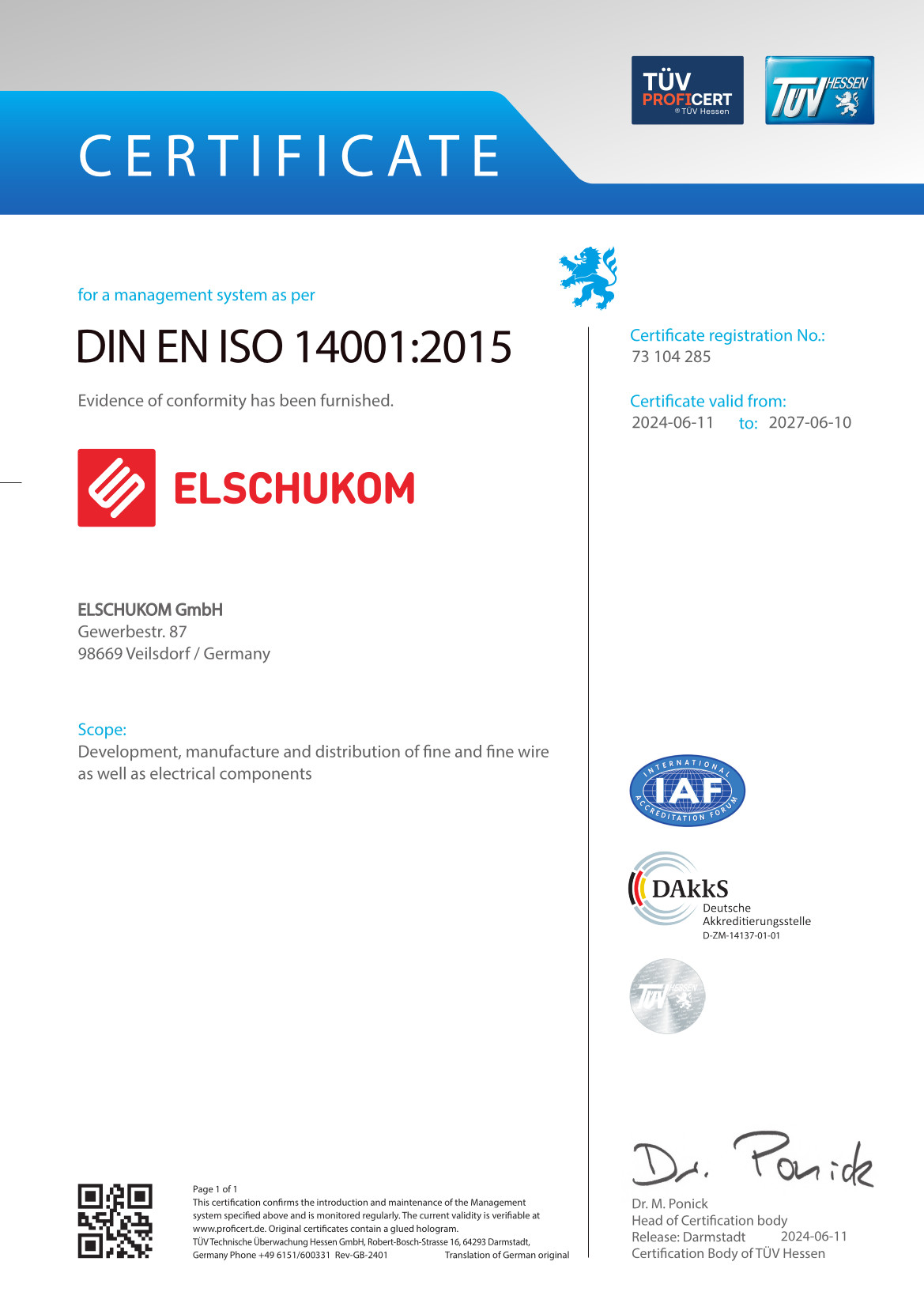 A privileged relationship with customs.
the extensive long-term safety measures we have implemented in our company have won us certification as a particularly trustworthy and reliable partner. we are a 'known consignor' pursuant to ec regulation 300/2008, which means we can send our goods to their recipients without delay. because our high status allows us to bypass expensive, time-consuming customs procedures.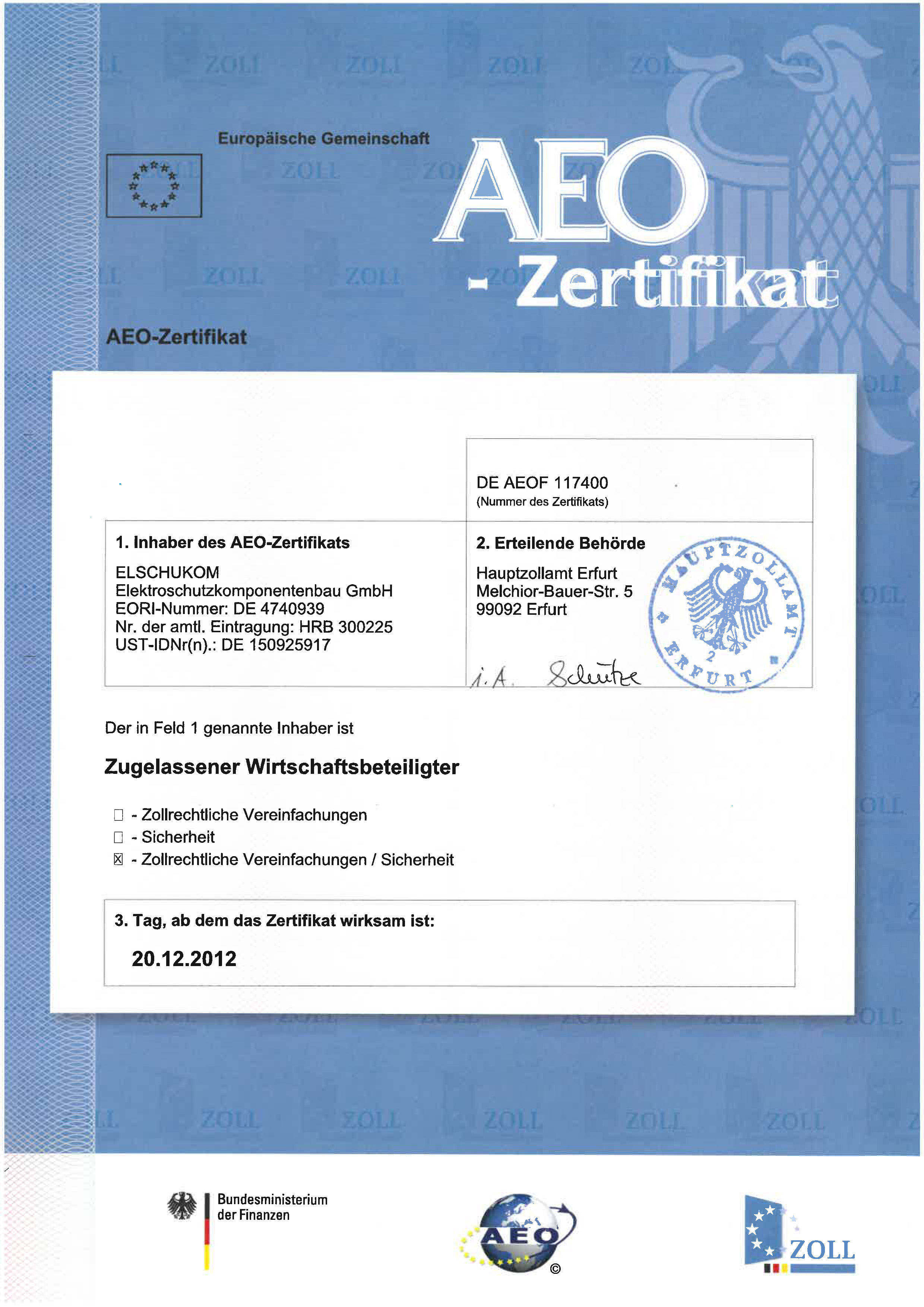 contacts.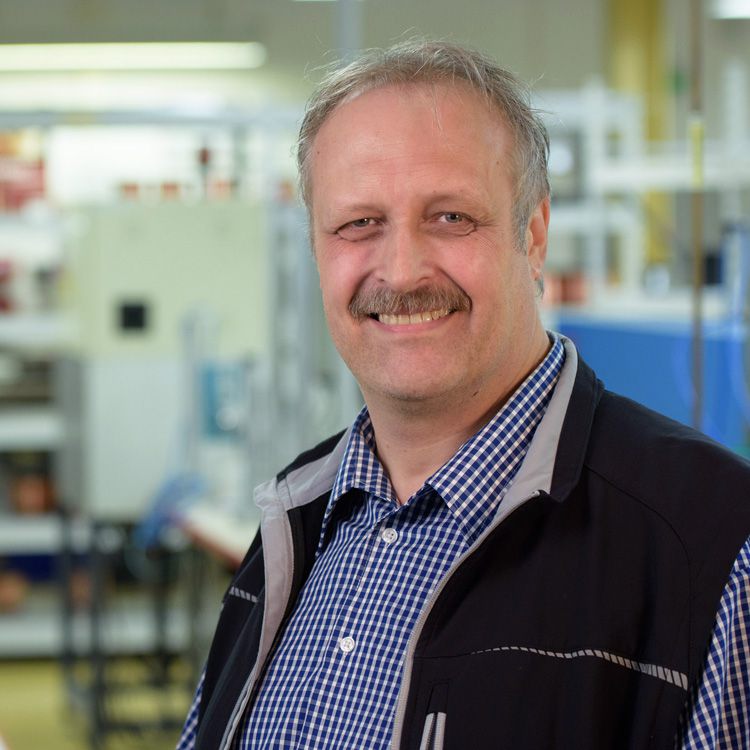 Matthias Lorenz
head of logistics and procurement
+49 (0) 36 85 41 91-541