Put your skills to good use.
we have a special division which optimises, maintains and – if necessary – repairs our machinery.
modern design methods result in innovations which constantly refine our wire manufacturing processes and improve their efficiency. our many years of experience enable us to develop the necessary control technology to ensure that they meet our requirements. we can also treat metal in many different ways in our own workshop using an ultramodern water-jet system.
our external clients can also benefit from this infrastructure. we can manufacture special parts either in small batches or as one-offs. we can prepare drawings upon request from design specifications or a sketch.
Our range of materials.
steel (e.g. 1.4301, 1.4571, st37, st52)
glass and plexiglass (not esg safety glass)
stone and technical ceramics
insulation material
high-strength and high-tensile alloys
titanium
all types of synthetic material
a range of composite materials and laminates
sandwich materials
leather and textiles
foam and lightweight components
contacts.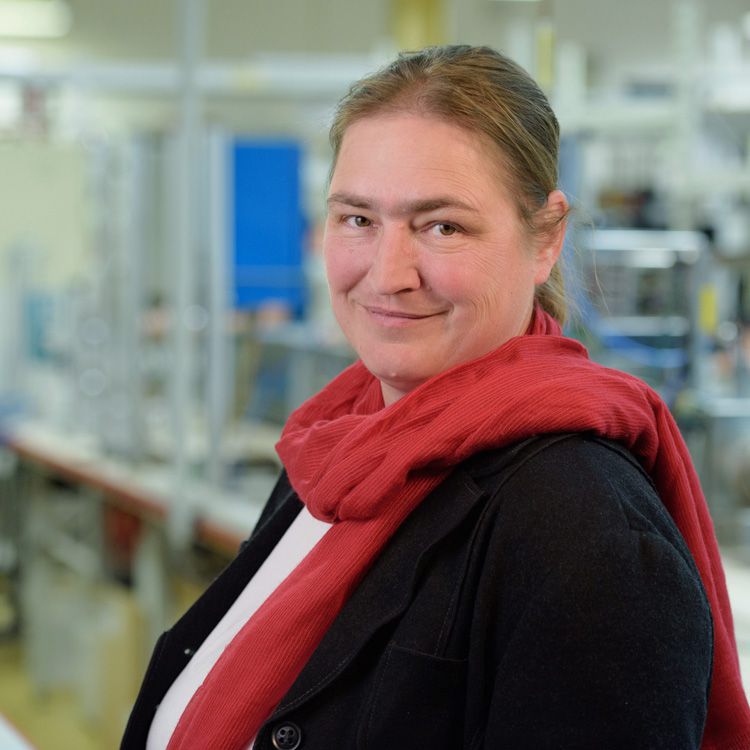 Ute Poerschke
director
+49 (0) 36 85 41 91-511